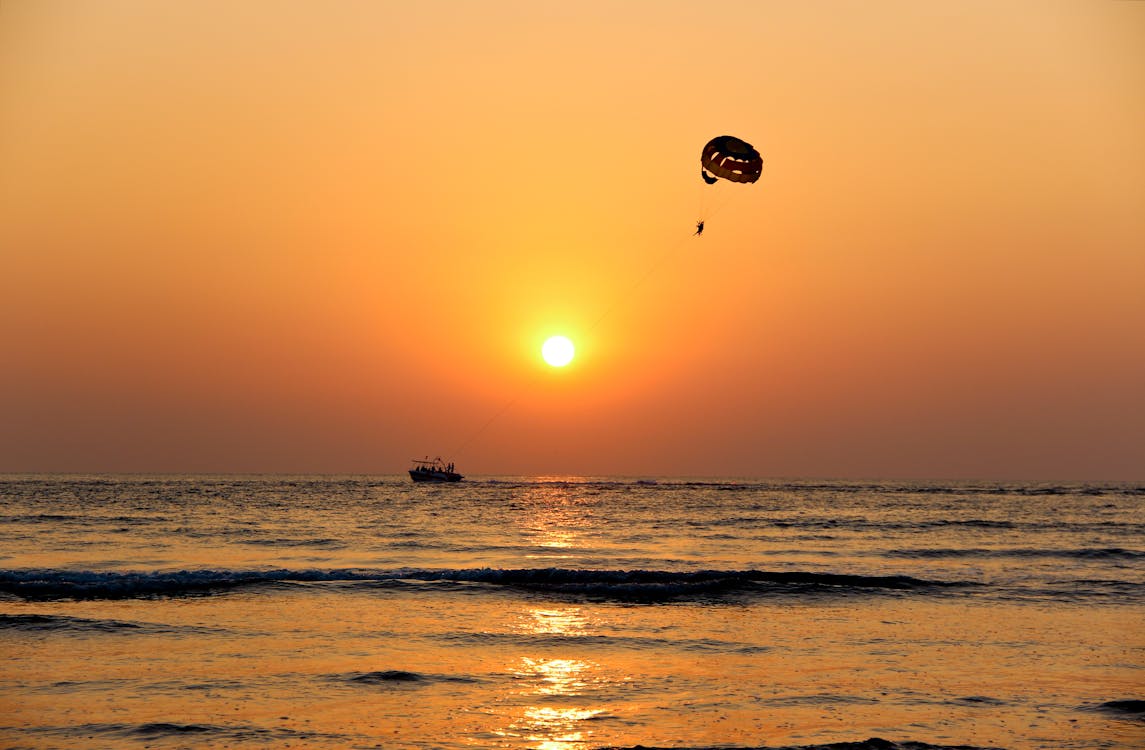 It's a bird, it's a plane, it's your parasailing adventure! Channel your inner superhero as you take flight parasailing in Fort Lauderdale! At Atlantic Beach Clubs II, our specialty is providing endless watersport options for fun in the sun. One of our favorite activities to recommend for visitors is parasailing. High-flying adventures make for incredible memories during your getaway. If you're a first-time parasailer, we've got the inside scoop for you!
What to expect on your parasailing adventure
What is parasailing?
Parasailing is a watersport adventure that allows you to take flight in a canopy secured to a boat by a harness-to-tow rope connection. The canopy is large enough for you and 2 other friends to experience the adventure together. Your flight will last 10-15 minutes.
What will I see when parasailing?
Soaring with the birds, you'll truly experience a bird's-eye vantage point throughout your flight. During your peaceful ride, you'll feel the wind in your hair and breathe in the salty sea breeze. The panoramic view will capture the beauty of Fort Lauderdale and even some marine life below.
What should I wear to parasail?
With the activity being surrounded by water, you can expect some splashes and spritzes of water. Dress in clothing that is water-ready and fits securely so it won't fall off or get caught in the harness. A great option is close-fitting one piece swimwear for women and close-fitting trunks for men.
Is parasailing safe?
Yes! Our boats are inspected by the Coast Guard and operated by parasailing experts. Your parasailing boat driver is licensed, trained, and well-practiced, having logged hundreds of hours aboard parasailing boats. Before you take flight, you'll be well versed in safety, including hand signals and emergency landing instructions. We'll provide all the safety gear needed including life preservers, goggles, and helmets.
Take a thrilling ride parasailing in Florida! Secure your outdoor adventure with Atlantic Beach Clubs II by making your reservation online or by calling (954) 376-3770. 
Photo credit: public domain via www.pexels.com
Photo credit: public domain via www.flickr.com